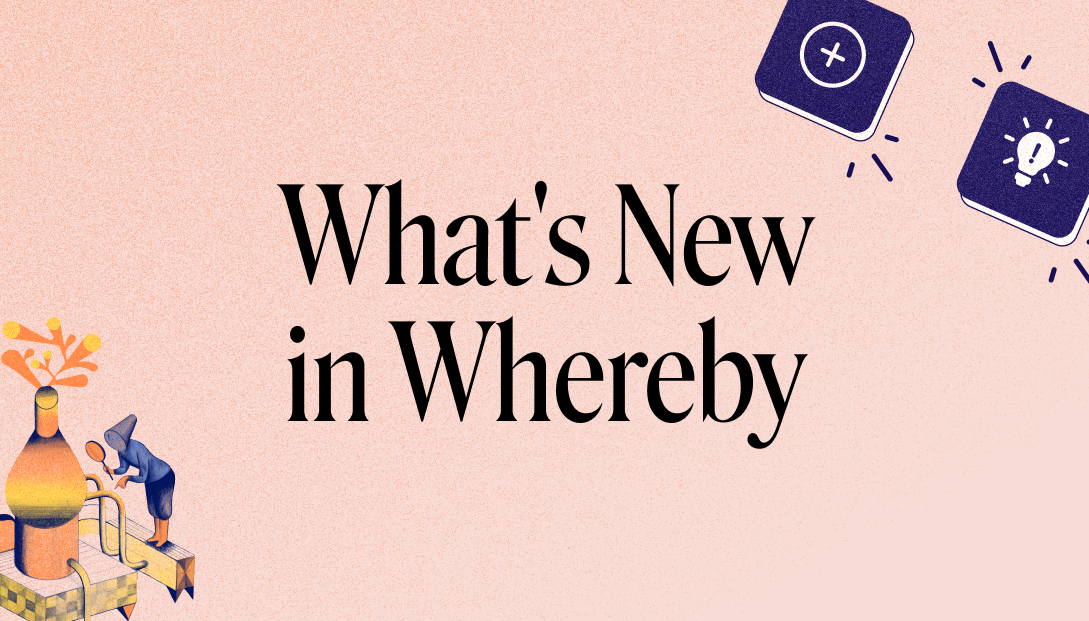 DATE:

AUTHOR:

The Whereby team
What's New in Whereby: March 2023 Edition
DATE:
AUTHOR: The Whereby team
Whereby SDK new features & improvements
Our Whereby SDK makes it easier to customize the Whereby Embedded experience by allowing you to hook into powerful features, such as listening to room events and sending commands to the room from your host application.
Over the last few months, we released a series of improvements and offerings for the SDK we think you'll love!
 Screen share event listener & browser method
Now you can track when users toggle screen share to display in-app messages, or even use our method to implement your ways of toggling screen share on and off!
 Deny Device Permissions
Track when your users may have blocked their camera and microphone permissions with our deny_device_permission event! It provides a great opportunity to surface an in-app message with resolution instructions or directions for receiving help.
 Pre-call Help Link
When a user denies permissions, you can implement a link to a help doc of your choice in the pre-call UI. It can be set via the dashboard for all rooms or customized based on the meeting via the URL parameter.
---
Got questions?
Get in touch or join our developer community!
Have a great week!
- Team Whereby