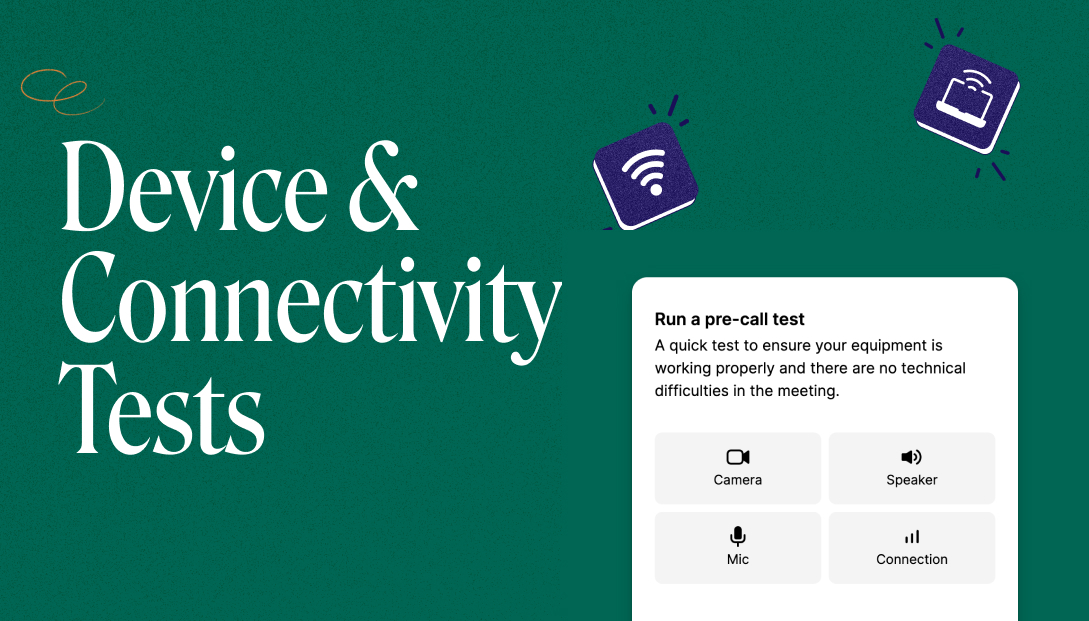 DATE:

AUTHOR:

The Whereby team
🚀 New Features
Whereby Embedded
New: Pre-Call Device & Connectivity Tests
DATE:
AUTHOR: The Whereby team
With a goal to provide our Whereby Embedded customers and their end users with the best possible video call experience, we're constantly working on improving audio and video quality and the reliability of our service.
However, sometimes, these end users experience problems with their equipment or internet connection that are beyond our control: think of a camera driver not working properly, poor WiFi connectivity, a pair of headphones that are out of battery, and so on.
As it's best that these issues are diagnosed and resolved before a call takes place, we've introduced a new option to make end users go through a 4-step device & connectivity test before they're able to enter a Whereby Embedded meeting room.
This test walks end users through a simple 4-step wizard, which checks their microphone, camera and loudspeaker are working properly, and that their internet connection is stable.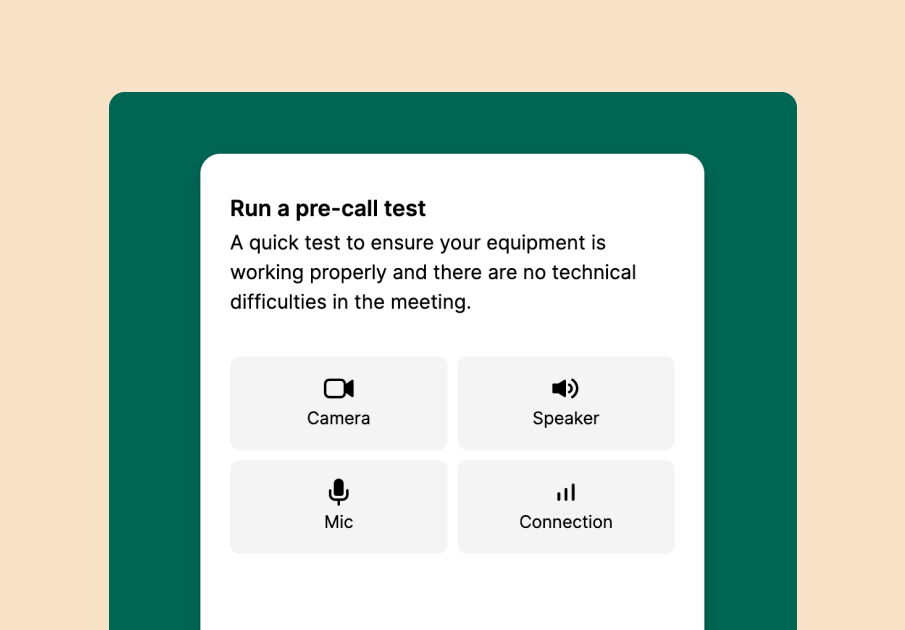 This pre-call test can be switched on or off for all Embedded rooms from your Whereby Embedded dashboard under Configure > Features > Pre-call settings > Enable pre-call review.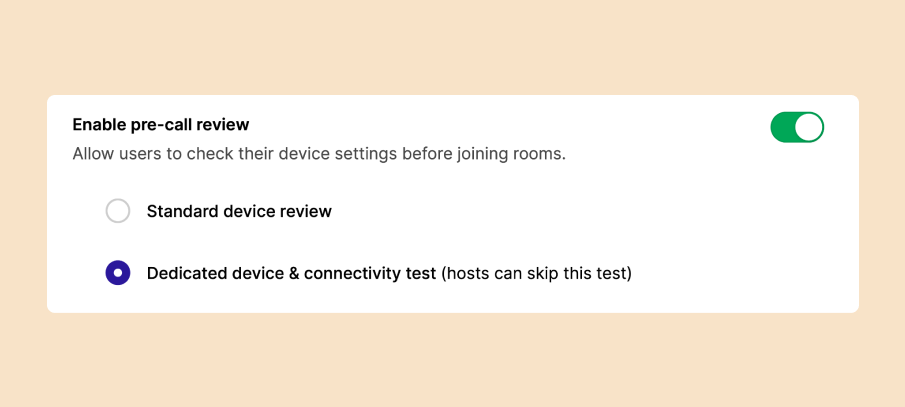 If you want to switch it on for specific rooms, you can use the URL parameter:
?precallCeremony=<on|off>
Under Pre-call settings, you can also add a custom "Help me fix this" link that is shown when issues are detected in the basic or extensive pre-call review. This link can be configured in the Whereby Embedded dashboard for all rooms or it can be turned on for specific rooms with the URL parameter:
?precallPermissionHelpLink=<url>.
We hope these enhancements will improve your end users' meeting experience, and assist them with fixing certain problems with their setup before starting their Whereby Embedded-powered video conference call.
Discover more in our developer documentation
---
Got questions?
Thanks for reading!

- Team Whereby