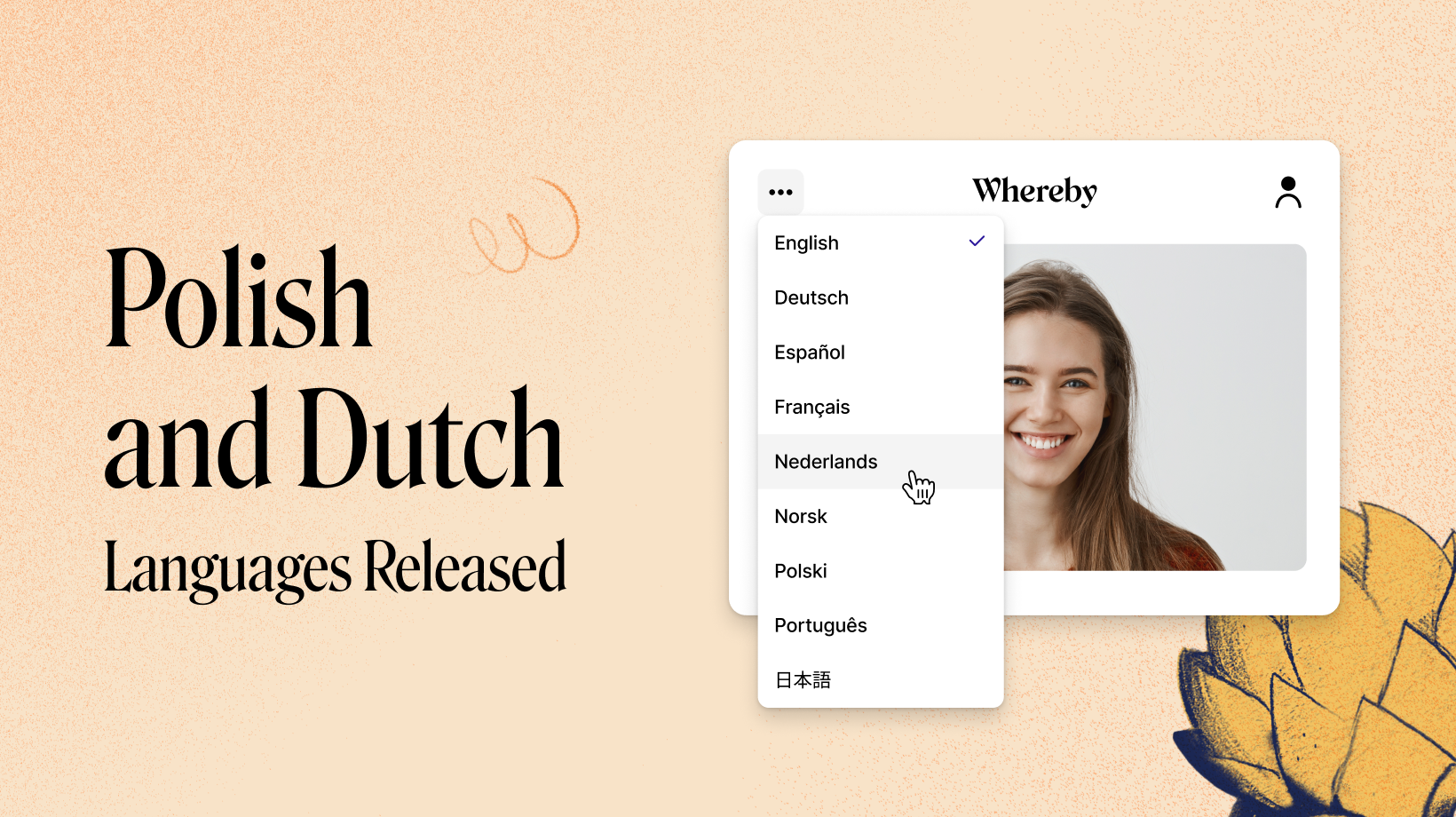 DATE:

AUTHOR:

The Whereby team
📣 Announcements
Whereby Embedded
Whereby Meetings
New: Polish and Dutch Languages Available
DATE:
AUTHOR: The Whereby team
Our vision is to create a world in which anywhere works, and part of achieving that goal is to make Whereby accessible to users all around the world.
We're delighted to announce that Whereby can now be used in both Polish and Dutch languages.
Simply click on the language selector in the top right of your Whereby room or in your settings and your interface will switch to your desired language (we now have 9 to choose from!).
Want to use one of these new languages as default when embedding Whereby? Simply add one of the following parameters to your room URL:
Polish: ?lang=pl
Dutch: ?lang=nl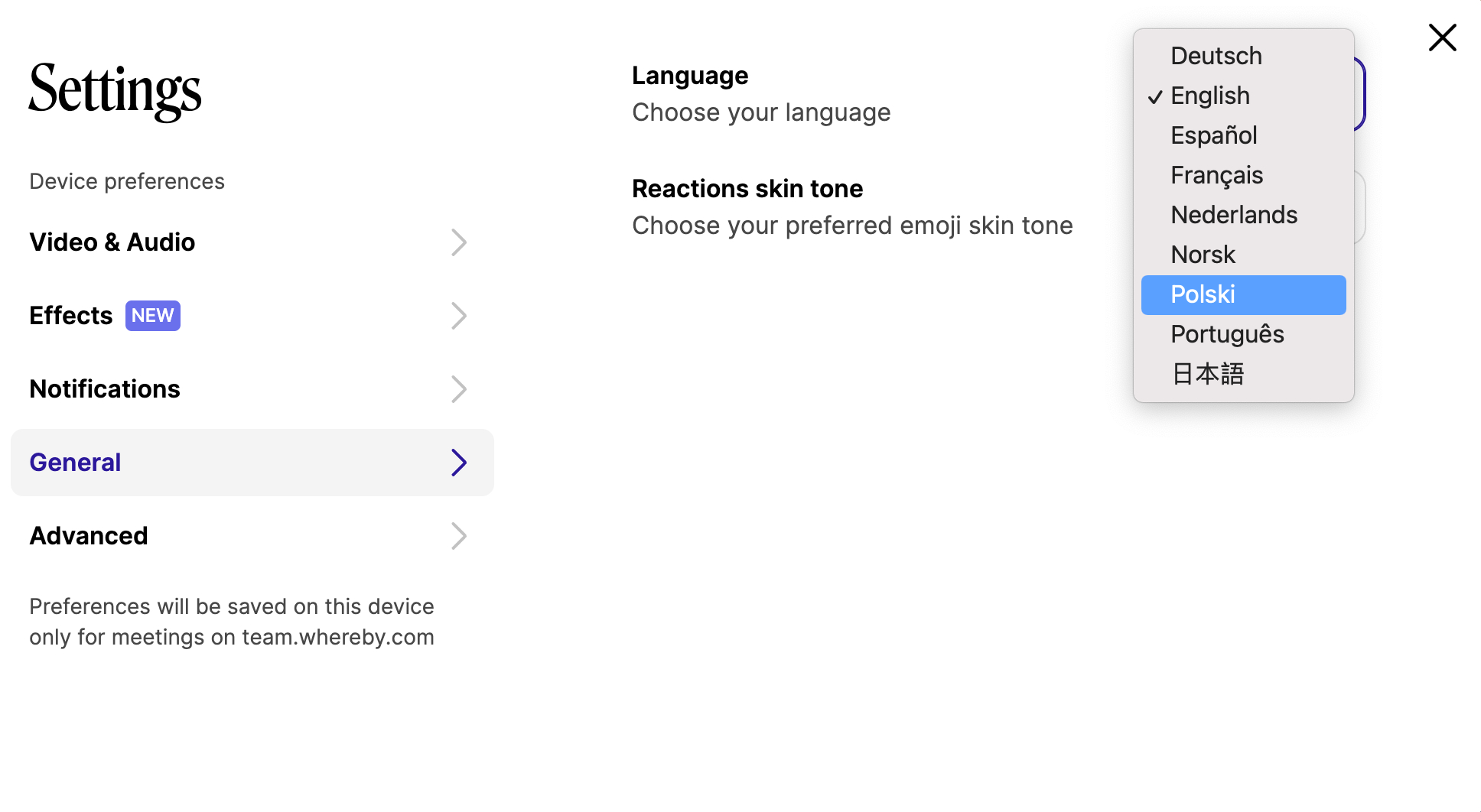 ---
Misją Whereby jest budowanie świata, w którym wszystko i wszyscy mogą być dla siebie dostępni. Częścią tej misji jest łatwość korzystania z Whereby przez użytkowników na całym świecie.
Jest nam niezmiernie miło ogłosić, że spotkania Whereby są już dostępne z interfejsem w języku Polskim i Holenderskim.
Wybierz swój język klikając w selektor języka w prawym górnym rogu pokoju Whereby lub w ustawieniach, a interfejs przełączy się na żądany język (masz do wyboru aż 9 z nich!).
Chcesz użyć jednego z nowych języków jako domyślnego podczas implementacji Whereby? Dodaj jeden z poniższych parametrów do adresu URL swojego pokoju:
Polski: ?lang=pl
Holenderski: ?lang=nl
---
Whereby's visie is om een wereld te creëren waarin "overal" gewoon werkt — anywhere works! Een belangrijke stap onderweg naar die visie is het toegankelijk maken van Whereby voor gebruikers over de hele wereld.
We kondigen daarom graag aan dat Whereby vanaf nu zowel in het Pools als in het Nederlands beschikbaar is!
Klik eenvoudigweg op de taalkiezer in de rechterbovenhoek van uw Whereby-ruimte en uw interface schakelt over naar de door u gekozen taal (9 opties beschikbaar).
Wilt u één van deze talen standaard instellen wanneer u een Whereby-ruimte insluit in uw website? Voeg eenvoudigweg één van de volgende parameters toe aan de ruimte-URL:
Pools: ?lang=pl
Dutch: ?lang=nl
---
Got questions?
Thanks for reading!

Have a great week
- Team Whereby