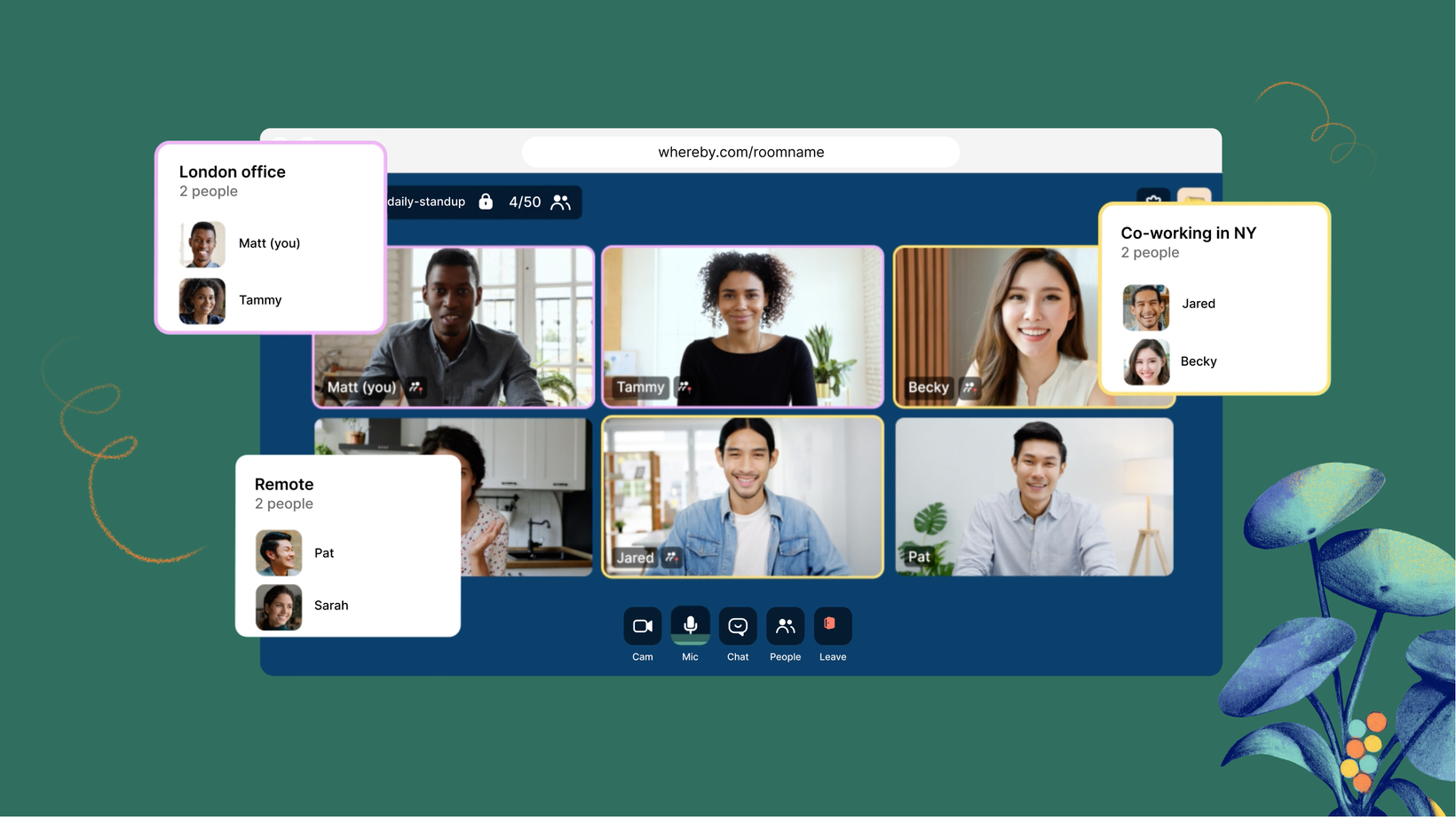 DATE:

AUTHOR:

The Whereby team
📣 Announcements
🚀 New Features
Whereby Meetings
New: Hybrid Meetings That Just Work
DATE:
AUTHOR: The Whereby team
Introducing Co-Location Groups [Beta]
At Whereby, we believe in a world in which anywhere works. A world where everyone can work where they thrive, whether it's from the comfort of their home, an office, or on the beach
We're excited to release our groundbreaking co-location groups [Beta] technology for our Meetings customers, allowing your distributed team to have hybrid meetings that feel like you're all in the same room. No echo, no extra hardware. Just an inclusive, enjoyable experience where your distributed team can make magic happen.
This feature is now available, in Beta, to all Meetings customers (Free, Pro and Business plans).
How does it work?
At a very basic level, we're doing two things:
In a group of co-located participants, we only pick up the sound from the microphone that is the closest to the participant who's speaking.

We block co-located participants' voices from being played back again to them through loudspeakers in their vicinity, eliminating annoying echo.
When using co-location groups, everyone in the meeting can use their own laptop, with their mic on, whether they're in the same room or joining remotely. Our tech gets rid of annoying echo automatically for an easy and seamless meeting experience.
Quickly and easily set up multiple co-located groups (up to 10) for all of your offices and distributed team, straight from your Whereby room.
How do I use it?
Just select "co-location groups" in the "people" menu to get started, or tick the "this is a hybrid meeting" toggle in the pre-call screen.
When in a Whereby room:
Select "Co-location groups" from the "people" menu.

Name your groups.

Drag people into the relevant groups, or just click "get started" and everyone in the room will be notified to select their group.

Enjoy your effortless hybrid meeting!
From the pre-call screen: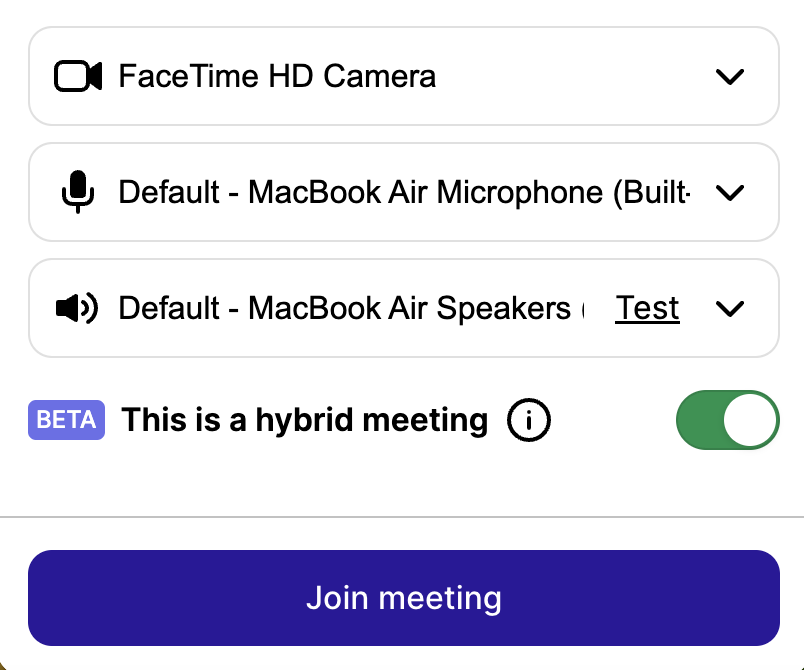 As a host, toggle the hybrid meeting button to automatically open the co-location groups menu when you enter the room to configure your set up.

As a guest, toggle the hybrid meeting button to suggest to your host that they configure co-location groups.
This feature is now released in Beta to all Meetings customers. We hope to make it available to Embedded customers in the future.
We would love to know what you think so give it a try in your next hybrid meeting and let us know!
Send us your feedback here
Happy hybrid meetings!
---
Thanks for reading!

Have a great week
- Team Whereby