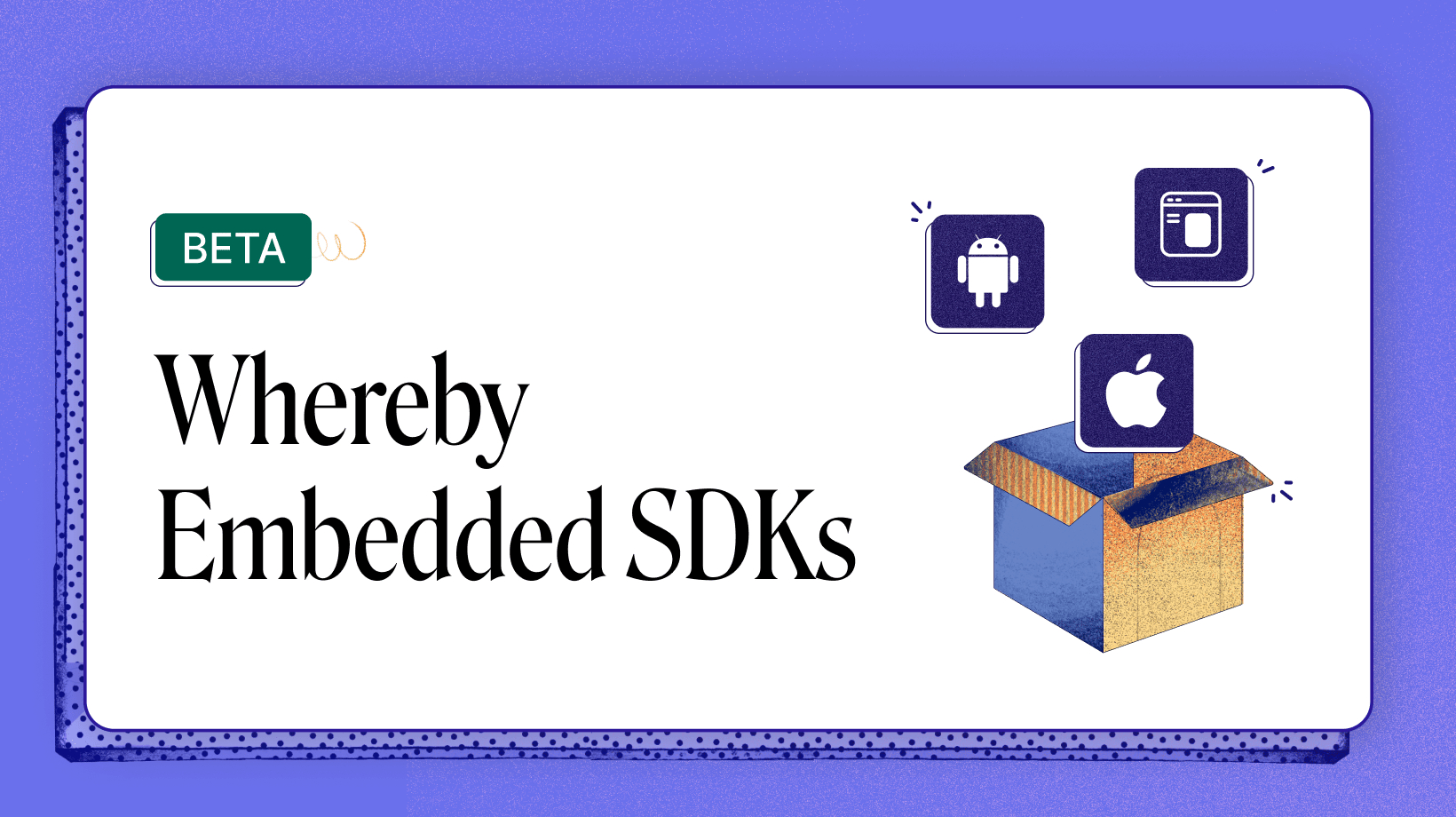 DATE:

AUTHOR:

The Whereby team
📣 Announcements
Whereby Embedded
⚙️ SDK
New: Embedded SDKs now in Beta ⚙️
DATE:
AUTHOR: The Whereby team
We're always looking at new ways to improve the developer experience and make it easier to integrate with Whereby. Which is why we're thrilled to announce the launch of our new Whereby Embedded SDKs in Beta
.

Now you have even more ways to quickly integrate customized video calls into your mobile and web apps. And your developers have more flexibility in how they choose to implement Whereby on iOS, Android and Web.

With these SDKs, you can tap into powerful features such as listening to room events and use custom buttons to send commands to the room from your application - giving you more control over the experience you want to create.
---
Want to try out the new SDKs? Check out the documentation to learn more or go to our GitHub repositories using the links below to get started:

iOS SDK
Android SDK
Browser SDK
Please remember that this is a beta, so not everything will be perfect just yet. But with your help, we'll be able to make it even better!
---
Got feedback? Help us make the SDKs better
Let us know what you think about the SDKs - we'd love to hear from you. Tell us what you like, what you don't like, and what needs fixing so we can keep improving the SDKs for you.
---
Got questions?
Thanks for reading, we can't wait to see what you build!

Have a great week
- Team Whereby