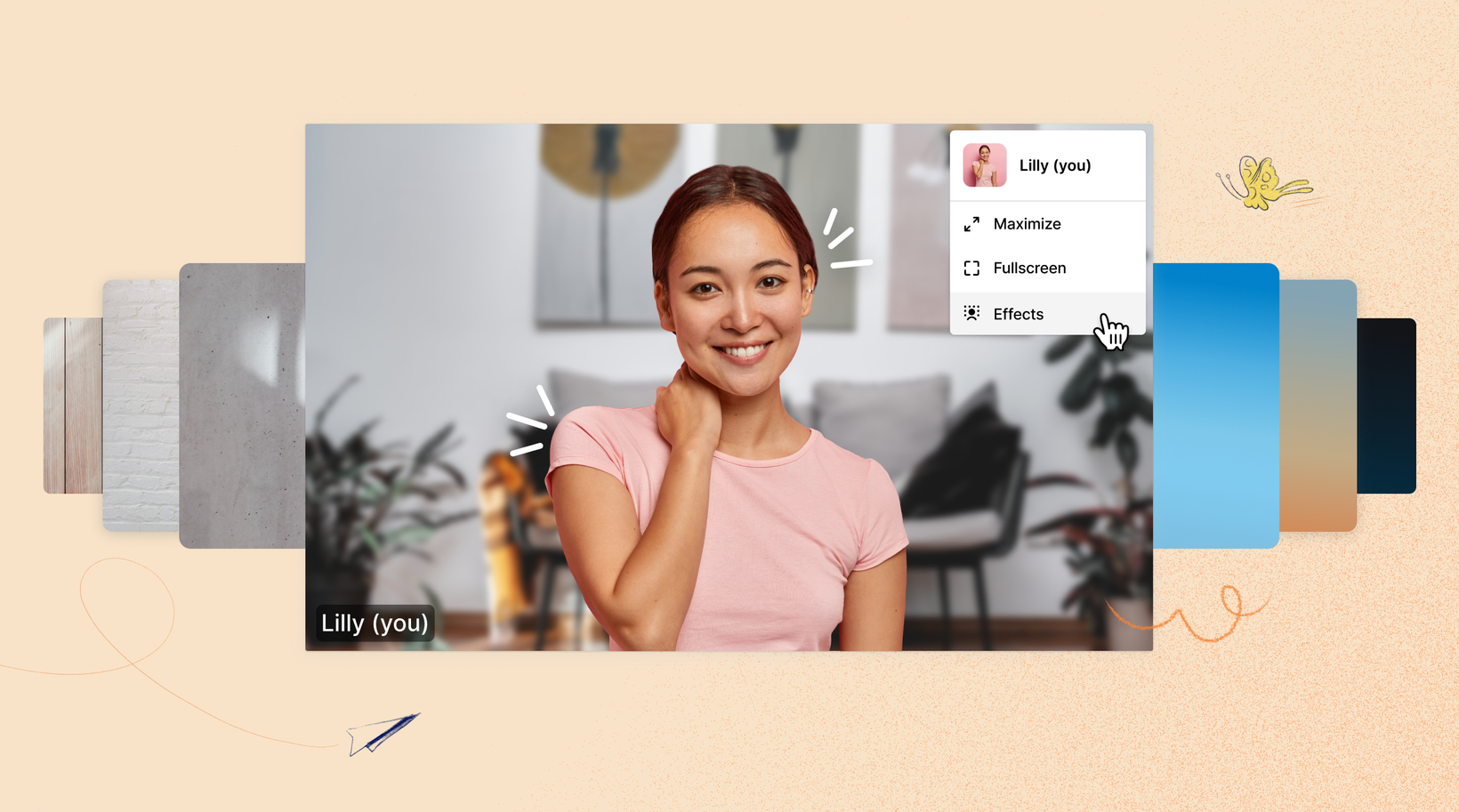 DATE:

AUTHOR:

The Whereby Team
📣 Announcements
🚀 New Features
Whereby Embedded
Whereby Meetings
Introducing: Background Effects, Noise Reduction and HD Mode
DATE:
AUTHOR: The Whereby Team
Your Whereby video calls just got a major upgrade with the official release of Background Effects, Noise Reduction and HD Mode!
Available free of charge to all Meetings and Embedded customers, now you can create the perfect setting for your video calls and keep the focus on you - wherever you are.
Background Effects 🖼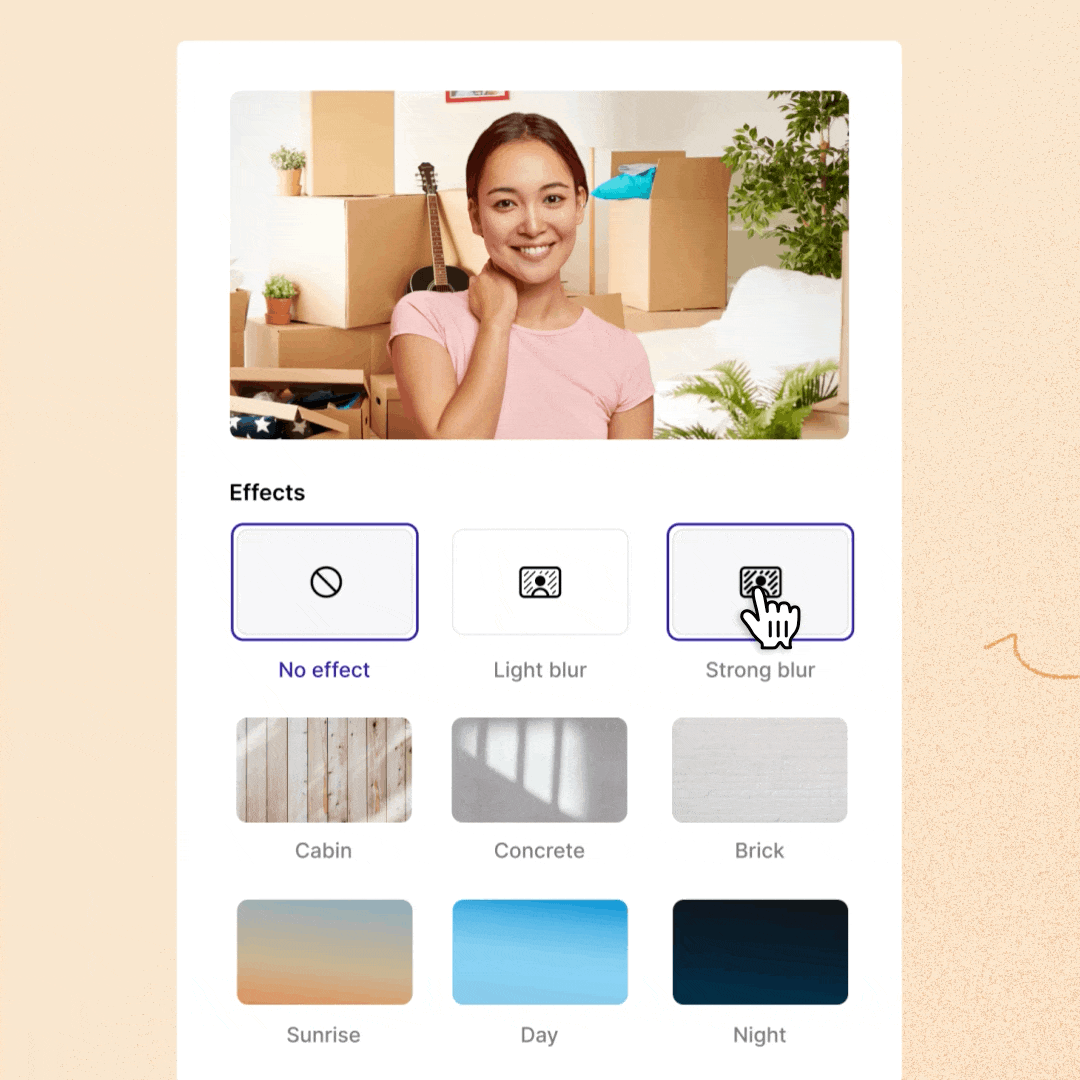 Now you can blur your background or replace it entirely with a virtual background image. Perfect for when there's a lot going on around you or when you want to add more privacy to your space during a video call.
Whether you're at home, in a busy cafe, at the office or even on the move, it's now easy to keep the focus on you.
Here's how to turn your background effect on: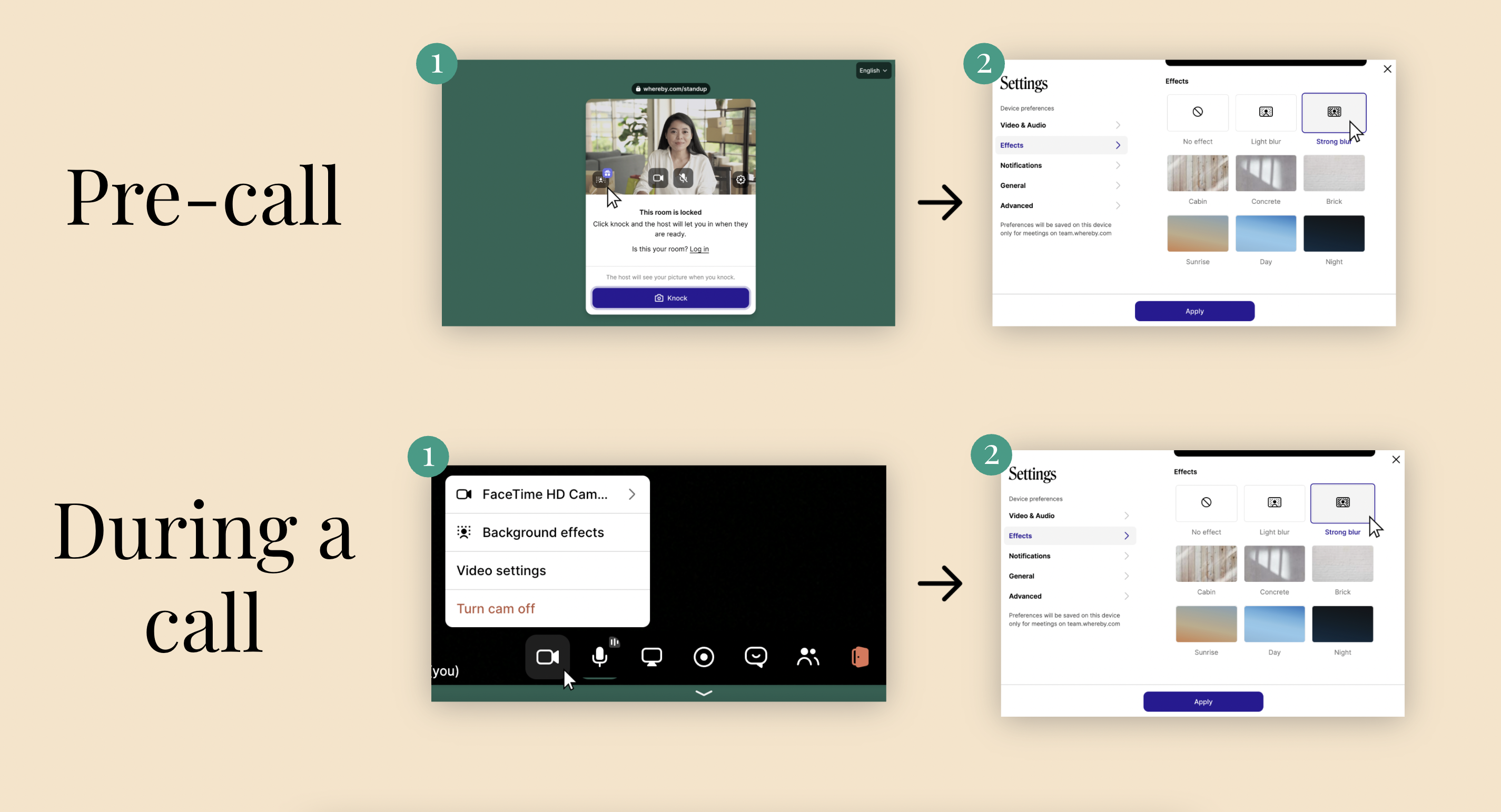 You can turn on your preferred background effect before joining a video call in your pre-call setup or during the video call by going to the 'Effects' section in your Settings.
(Note: Background Effects is currently available on Chrome, Firefox and Edge 🌐. Support for Safari is coming soon)
Noise Reduction 🔇🤫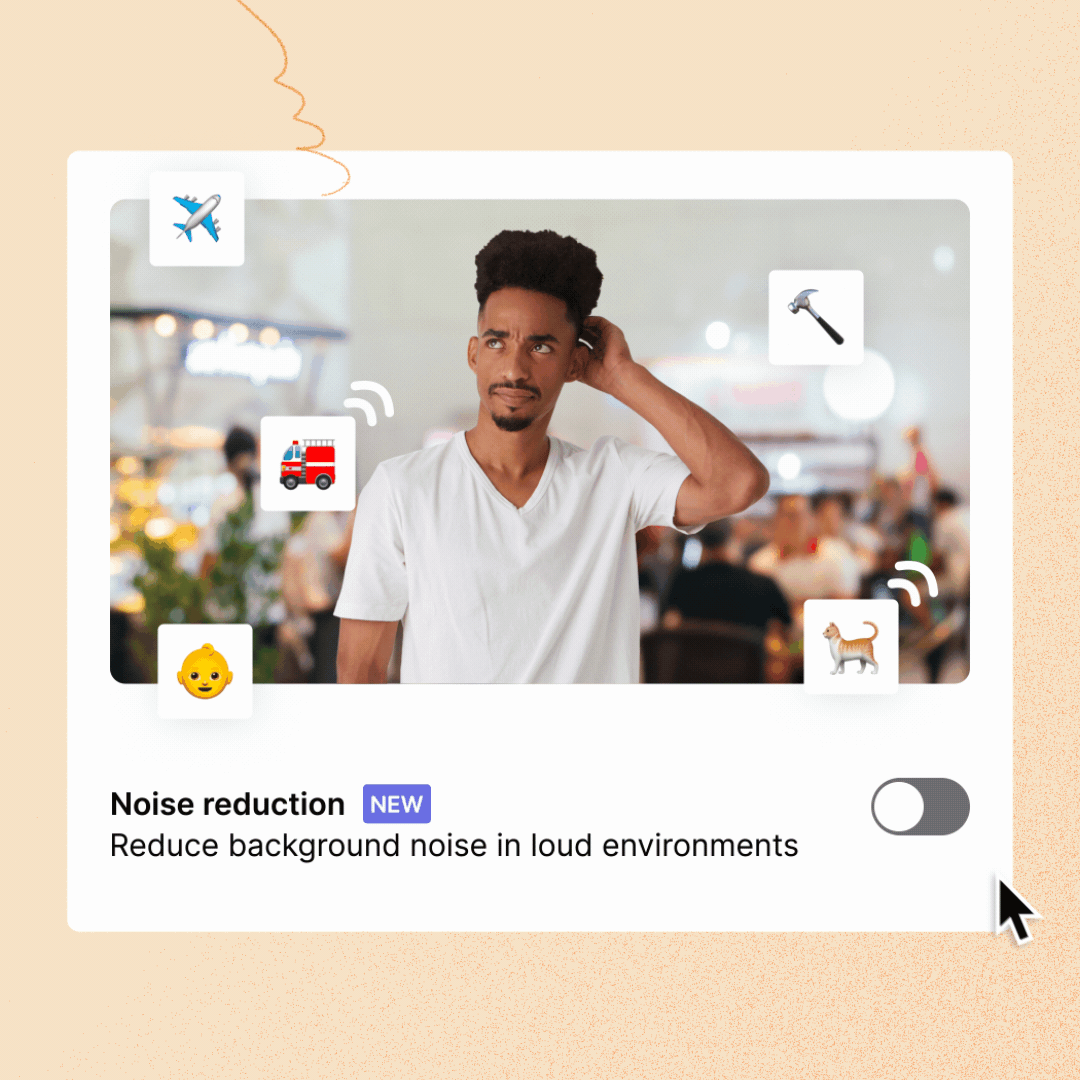 We've all been there – just when you're about to join an important video call, your neighbor decides it's a good time to start mowing the grass; the sound of nearby roadworks interrupt your call, or you realize that the coffee shop you're calling from is just a little too noisy...
That's where our brand new Background Noise Reduction feature comes in handy!
Now you can remove unwanted background noise from your audio so your guests hear your voice loud and clear.
Here's how to turn it on: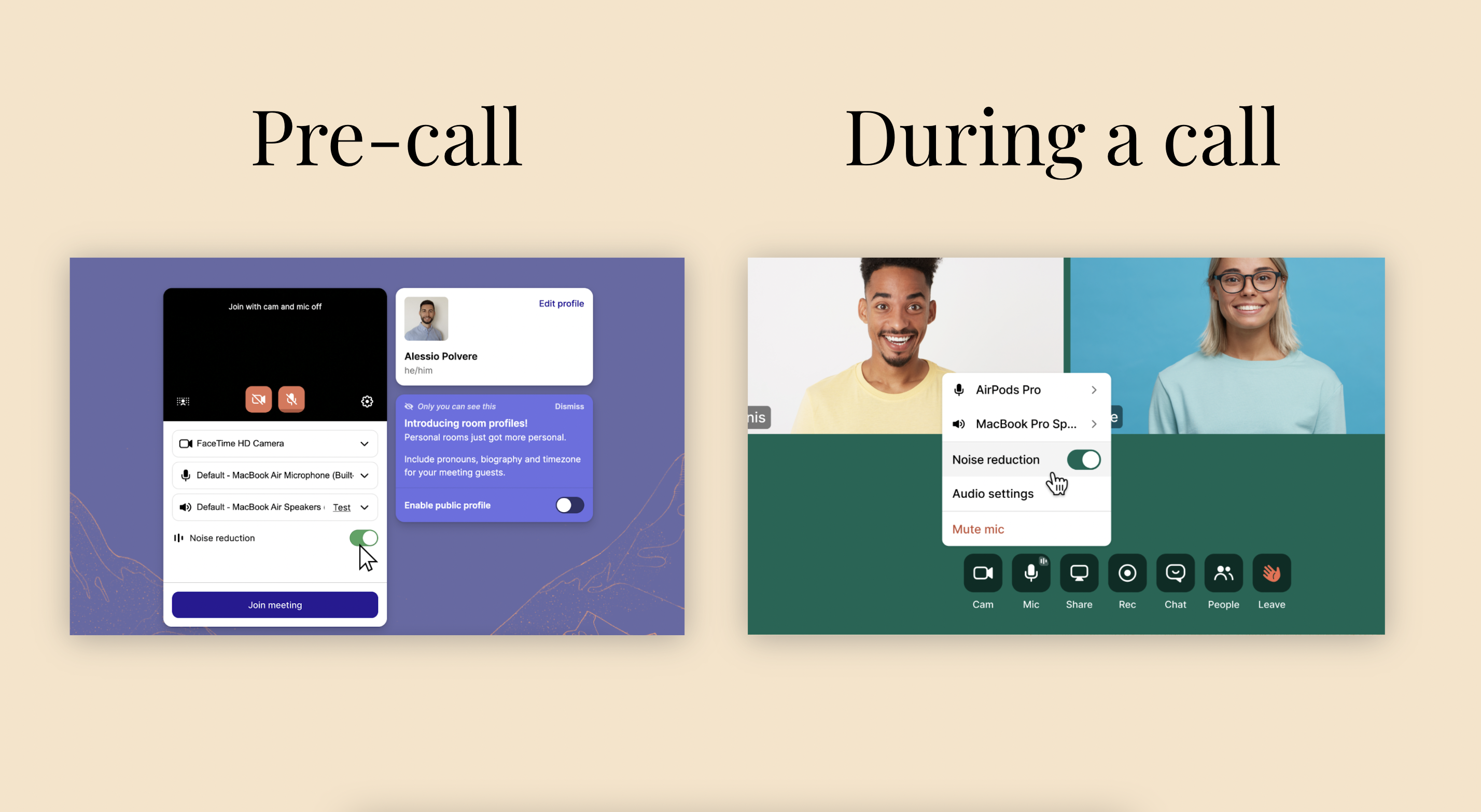 With this turned on, other folks in your video call will no longer hear distracting background noise coming through your audio, even when you're not on mute!
HD Mode ✨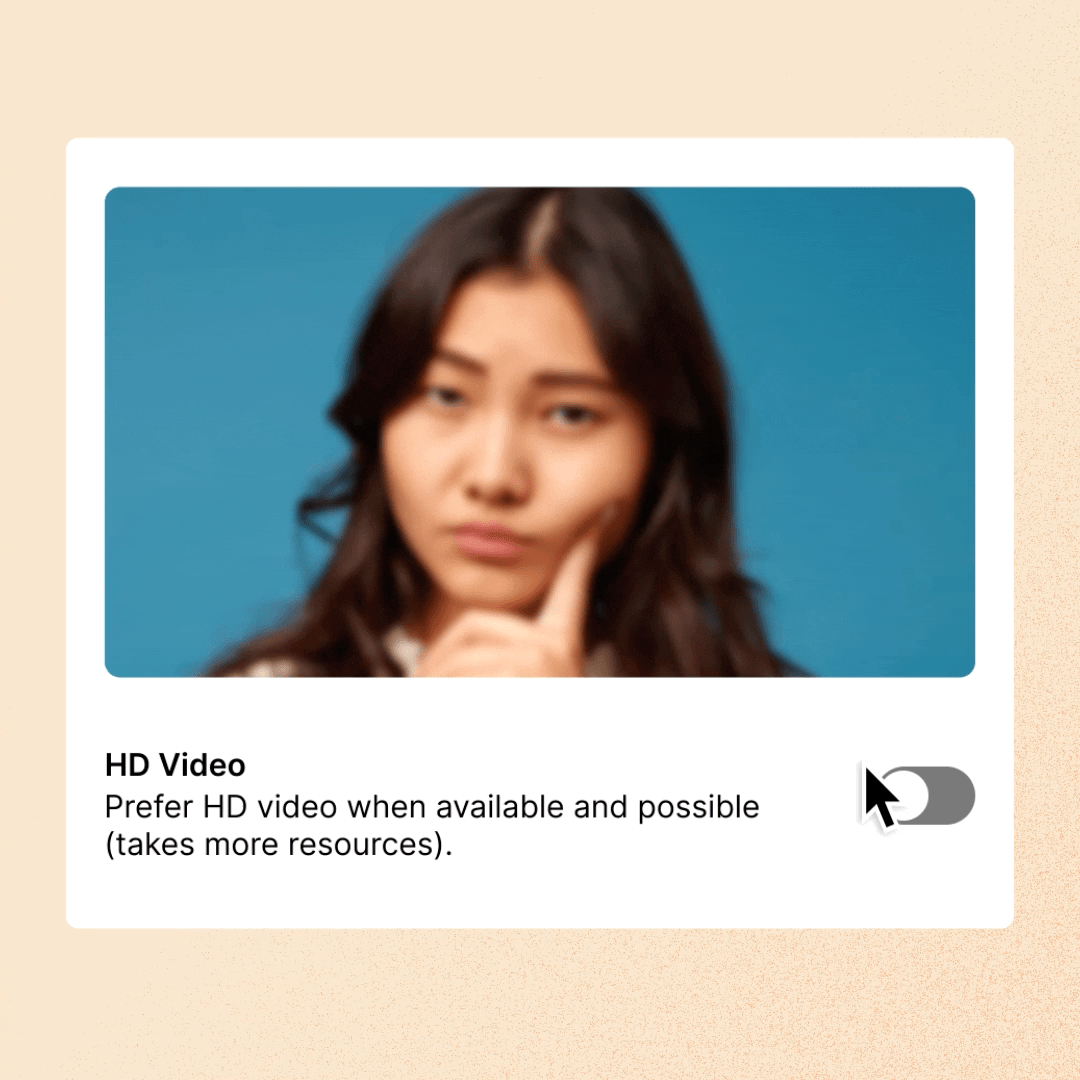 Want to appear crystal clear in your video calls? With HD Video enabled, now you can.
This is the perfect feature to use alongside Background Noise Reduction - so you can improve the quality of your video and audio in just a few clicks.
Head over to the 'Video and Audio' section in your Settings to turn HD Mode on.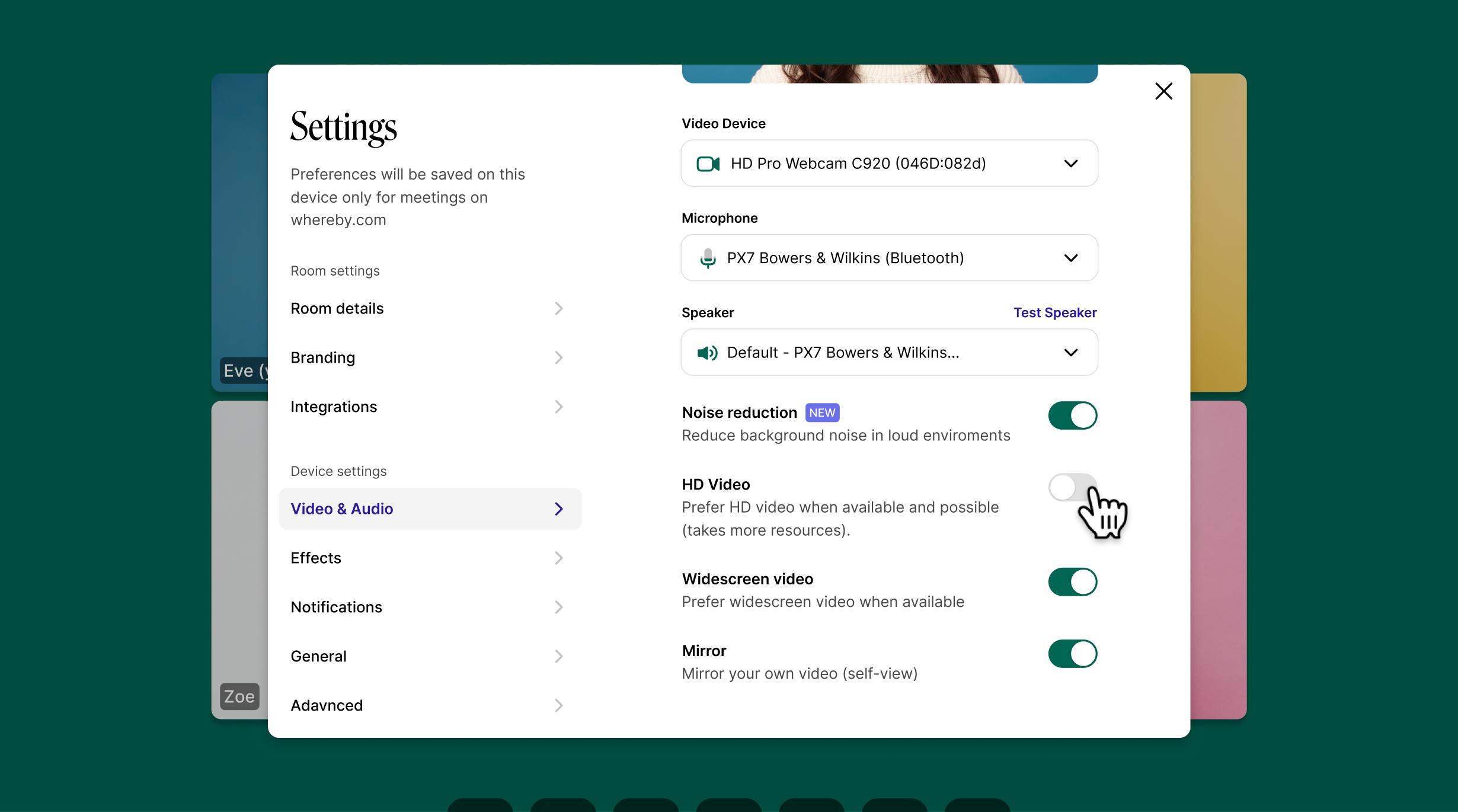 Got any questions or feedback?
Thanks for reading — have a great week!
— The Whereby Team.