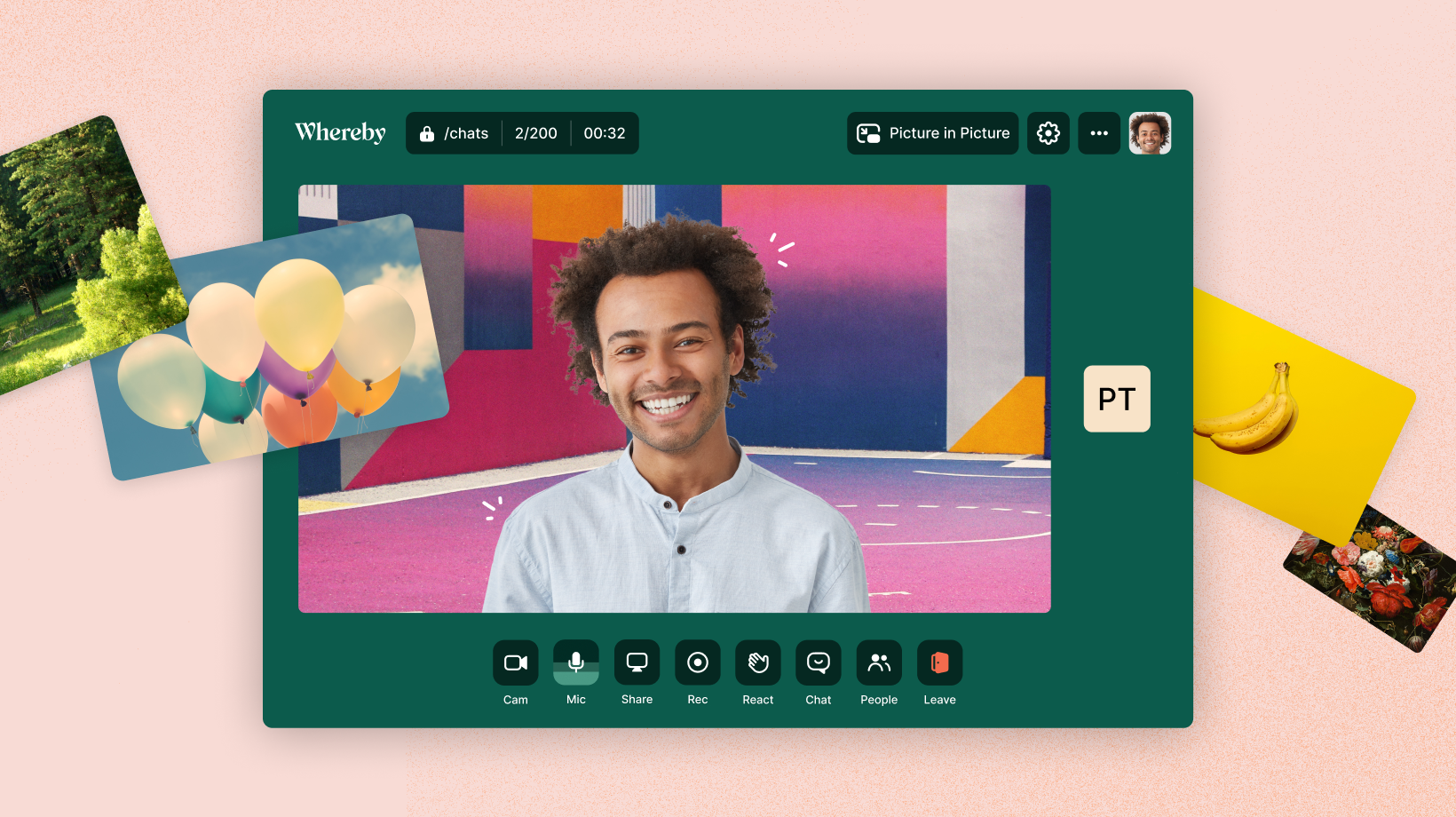 DATE:

AUTHOR:

The Whereby team
🚀 New Features
Whereby Embedded
New: Custom Virtual Backgrounds
DATE:
AUTHOR: The Whereby team

Now you can take your customization to a whole new level with custom virtual backgrounds. Specify the image that you want to appear as the virtual background for your call participants, whether it's your own branding or some fun scenery.
To set a custom virtual background in your call, simply add our new URL parameter to your roomURL when embedding a room into your web page or app.
?virtualBackgroundUrl=<url>
Just add the image url to the parameter and it will be set as the virtual background when the participants join the call. Make sure that your image is in either jpeg, png, WebP or AVIF format, is 1280 x 720 resolution and is retrievable using CORS.
Enjoy your new, more personalised video calls!
Find out more about using url parameters and the other options available here
p.s. This is just phase 1 of custom virtual backgrounds, keep your eyes peeled for more in the future
---
Got questions?
Thanks for reading!

Have a great week
- Team Whereby