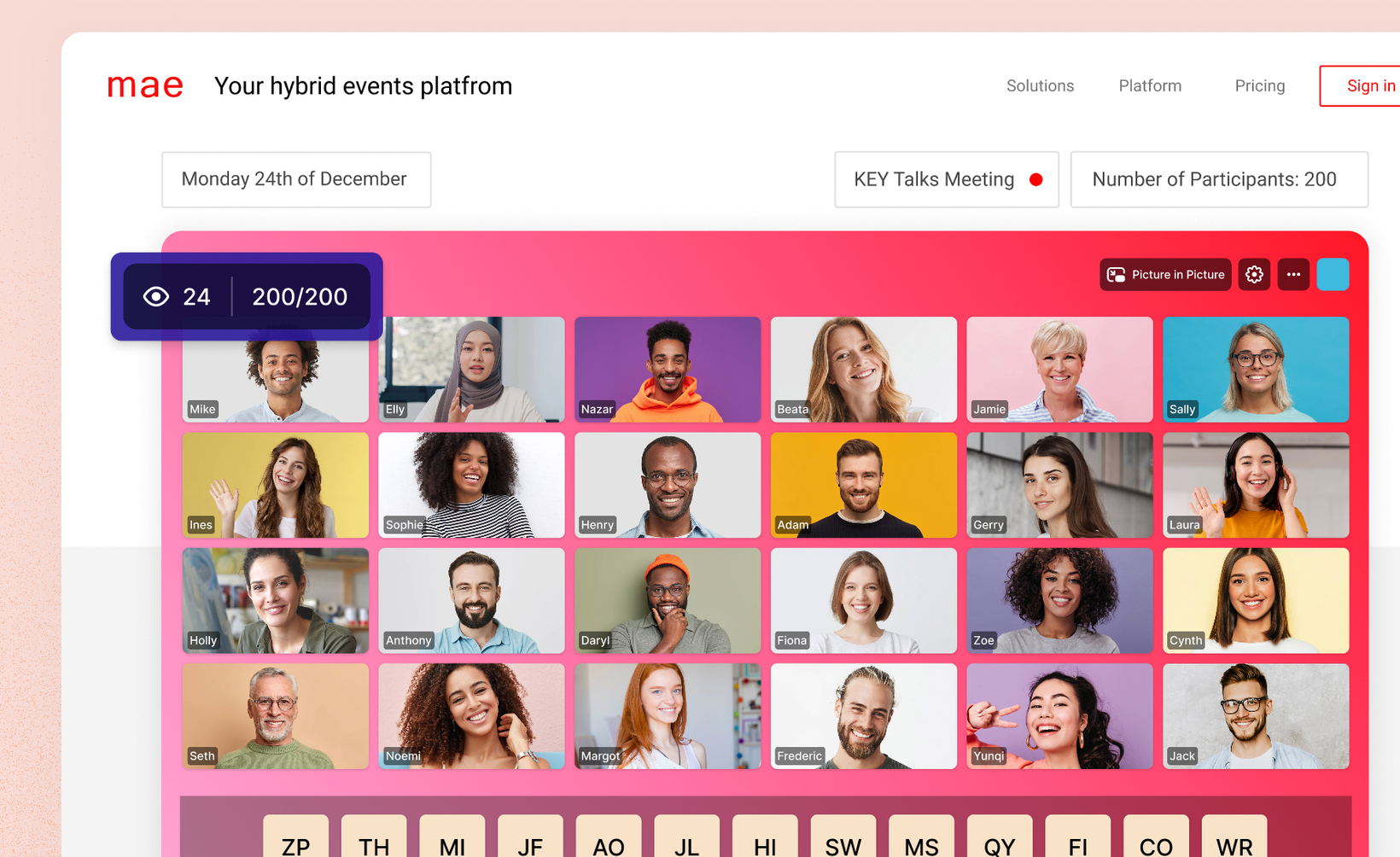 DATE:

AUTHOR:

The Whereby Team
🔜 Upcoming changes
Whereby Embedded
Coming Soon: 200-person rooms and 24 active videos
DATE:
AUTHOR: The Whereby Team
Big news! Soon your customers will be able to have even bigger and better video calls with twice the number of participants AND twice the number of people on camera at one time.
In the not too distant future, we'll be increasing your meeting room capacity from:
and doubling the number of people that can be on video at the same time from:
Who will this be available to?
Right now, this feature is available only for Embedded customers in Beta.

In the future, 24 videos and 200 participants will be enabled for all Embedded customers and Business plan customers when released for general availability (GA).
Want early access to 24 videos and 200 participants?
Click here to let us know if you would like to enable and start using 24 active videos and 200-person rooms now.
If you have any questions, get in touch
Thanks for reading, have a great weekend! 🙂
- Team Whereby