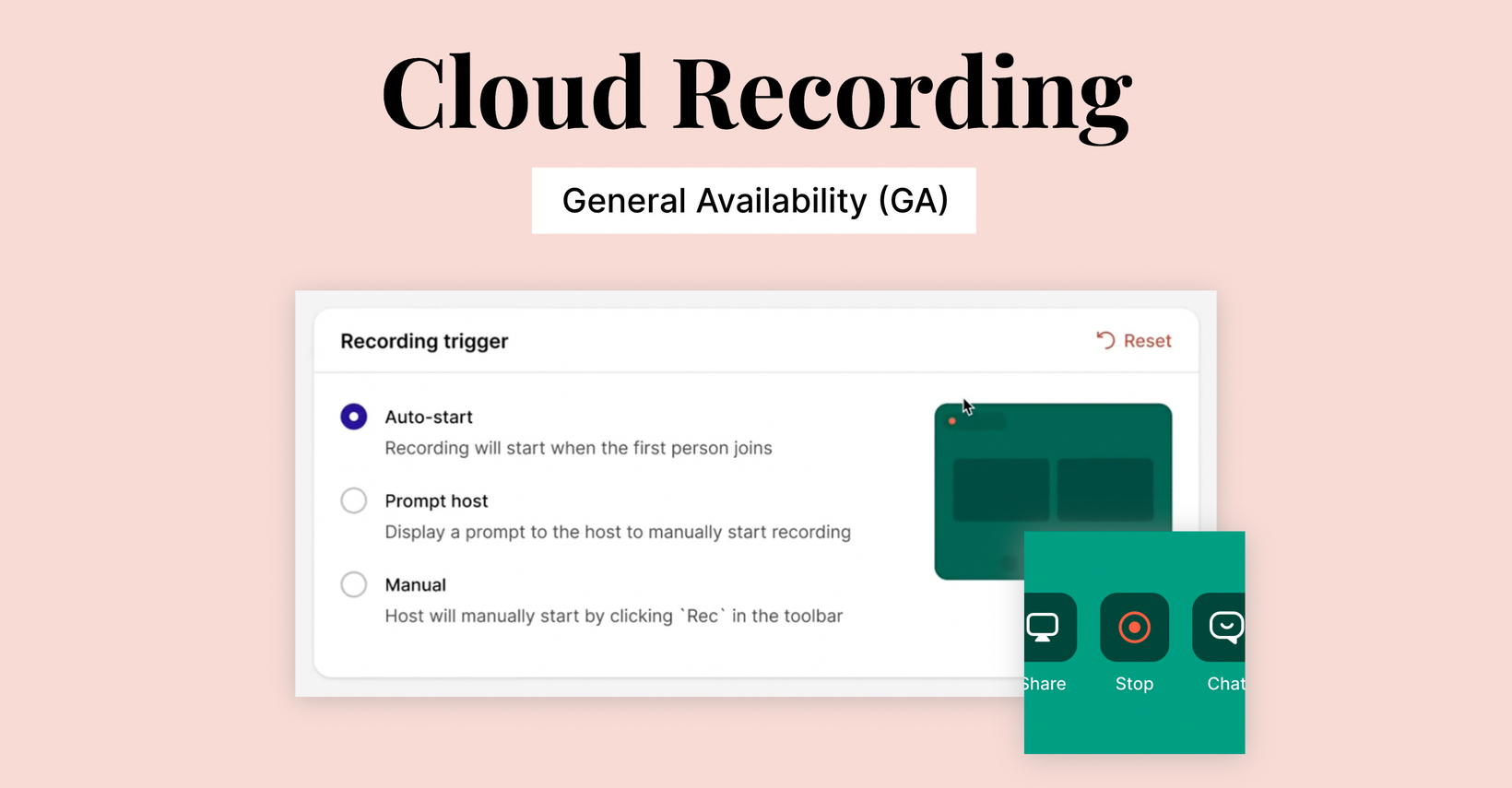 DATE:

AUTHOR:

The Whereby team
📣 Announcements
🚀 New Features
🛠 Improvements & Fixes
Whereby Embedded
Cloud Recording now in General Availability (GA) ☁️
DATE:
AUTHOR: The Whereby team
Cloud Recording is now in General Availability (GA) with the addition of some new features to improve your customers' video experience even more.
Automatically record video calls from beginning to end with 'Auto-start'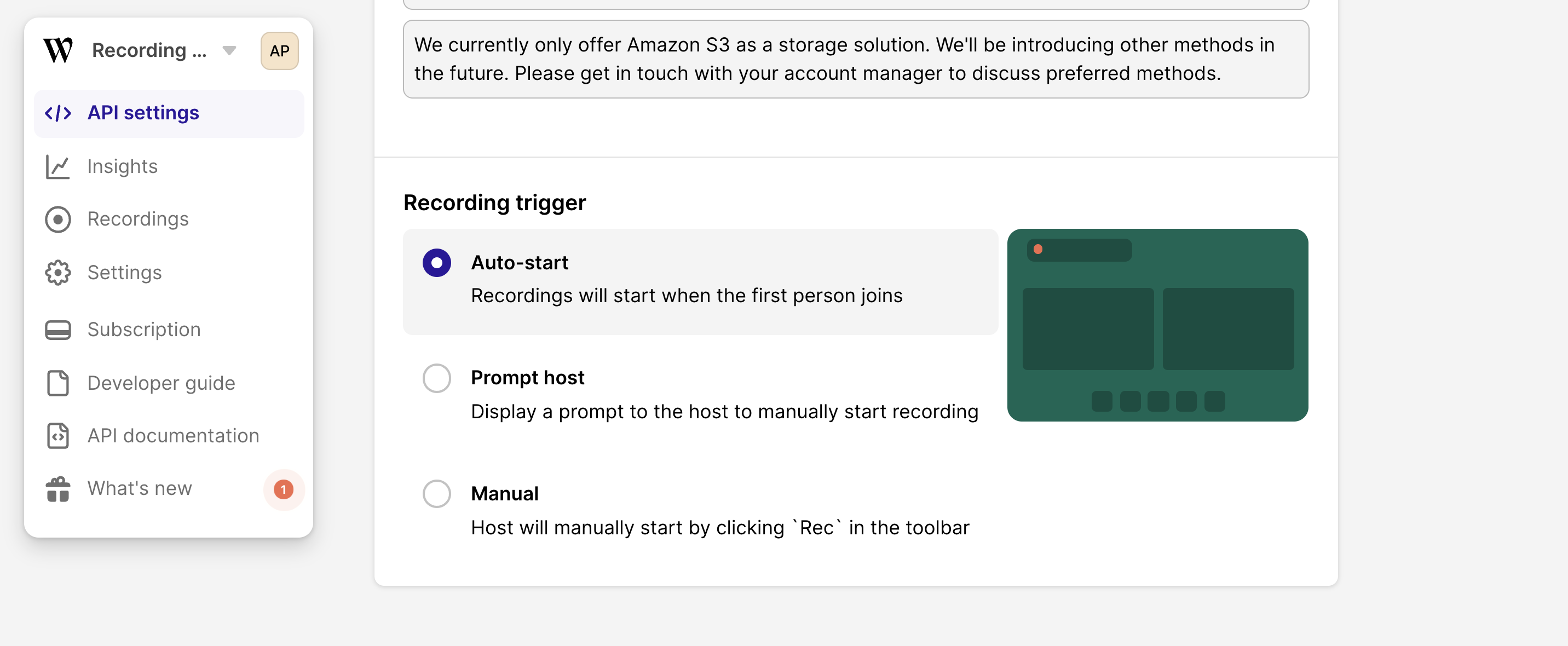 In Beta, hosts could start recording by manually clicking 'record' during the video call. But this didn't guarantee all calls would be recorded if the host forgot to click record.
With the new 'Auto-start' recording trigger, now your customers can make sure every video call is automatically recorded from start to finish without the host needing to do a thing.
Perfect for staying compliant with industry regulations and avoiding the risk of hosts forgetting to record a session.
Go to 'API Settings → Recording Trigger' in your Dashboard to enable Auto-start.
Test your AWS connection
Use the 'Test Connection' button to quickly test your AWS credentials and see if your recording setup is working as expected before hitting save. No more wondering if something needs fixing or not - now you'll know for sure.
Have a question?
If you have any questions about pricing or billing, get in touch with your Customer Success Manager or message us here


Thanks for reading - have a great week 🙂

- Team Whereby